AUGUST 2022
17 BEGINNINGS IN THE COLLECTION OF THE HAMBURG BAHNHOF
---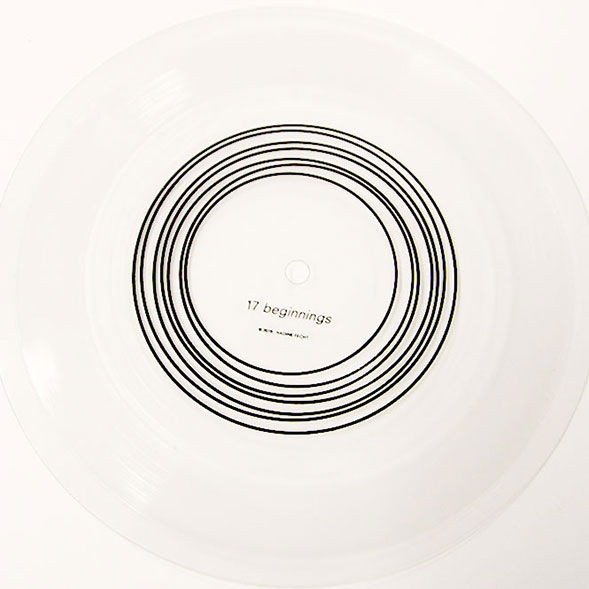 ---
The Hamburger Bahnhof - Museum for Contemporary Art - in Ber­lin has acqui­red a co­py of Na­dine Fecht's flexi-disc edi­tion 17 begin­nings for its pub­lic col­lec­tion of ar­tists' re­cords.
We are happy and appre­ci­a­tive and seize the oppor­tu­nity to point out that there are still a few more copies of this equally good-soun­ding and con­ceptu­ally-strin­gent vinyl avai­lable from us!
---

JULY-OCTOBER 2022
ANNA BROMLEY AT THE
MANIFESTA 14
---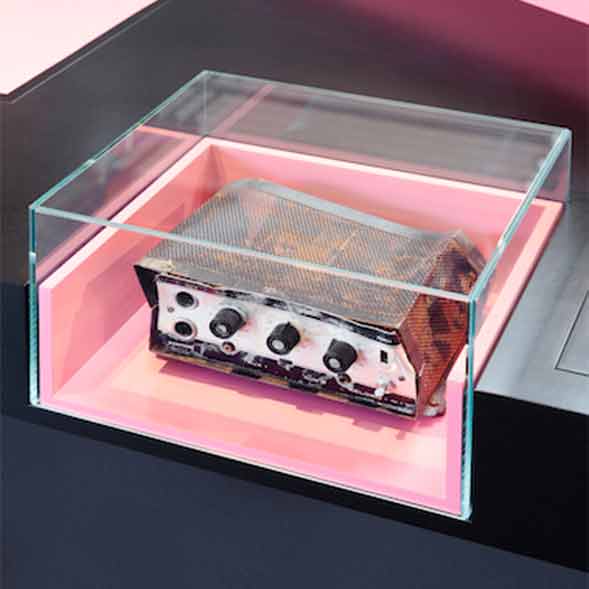 ---
Manifesta 14 commissioned Anna Bromley's latest sound ins­ta­lla­ti­on for the Cen­ter for Nar­ra­tive Prac­tice in Pris­ti­na. Un­til Oc­to­ber 30, 2022, a num­ber of ra­dio pro­grams cre­ated in Pris­ti­na are part of Radio Otherwise.
---

APRIL/MAY 2022
MEET US AT MISS READ
---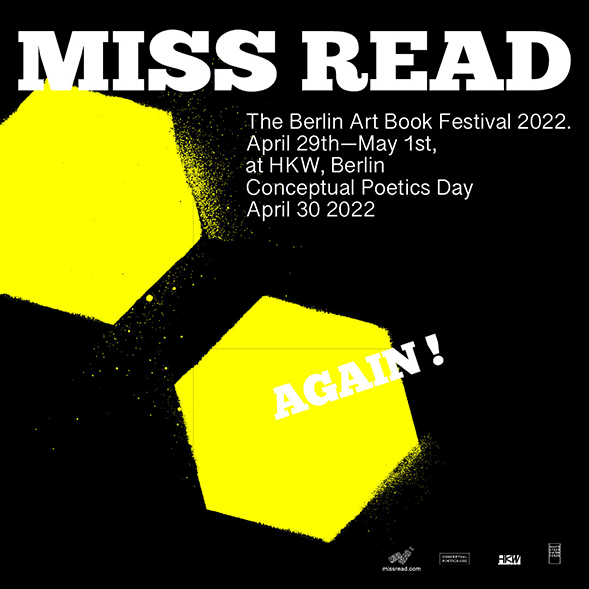 ---
Visit our stand @missreadberlin!
Miss Read Art Book Fair
29.4.–1.5.2022
@hkw_berlin
Free entry
---

new releases
in April 2022
---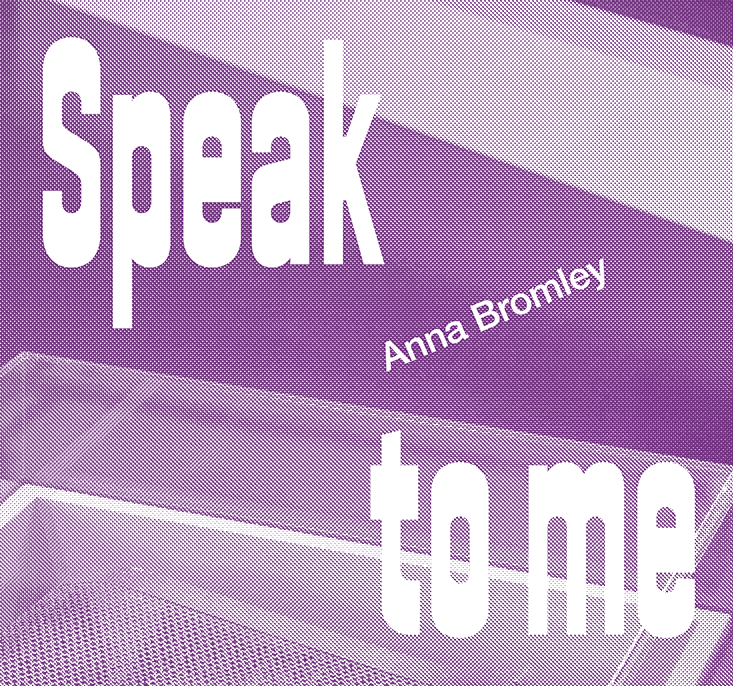 ANNA BROMLEY / Speak To Me
---
36 pages in an oversized CD-format about the possibilites and the history of subversive radio-transmission.

---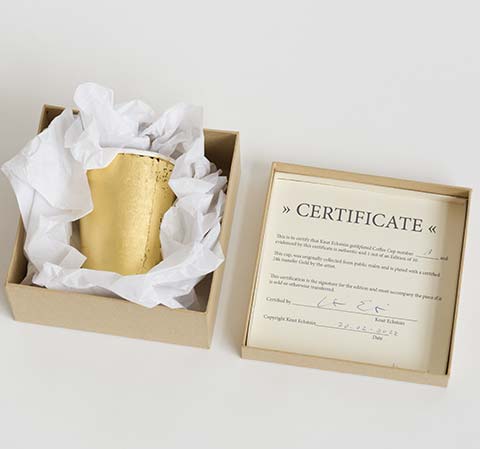 KNUT ECKSTEIN / GOLD CUP - EDITION
---
Edition of 10: Gold-covered paper cup picked up on the street. Complete with coffee leftovers and black or white tissue paper in a standard edition box.
---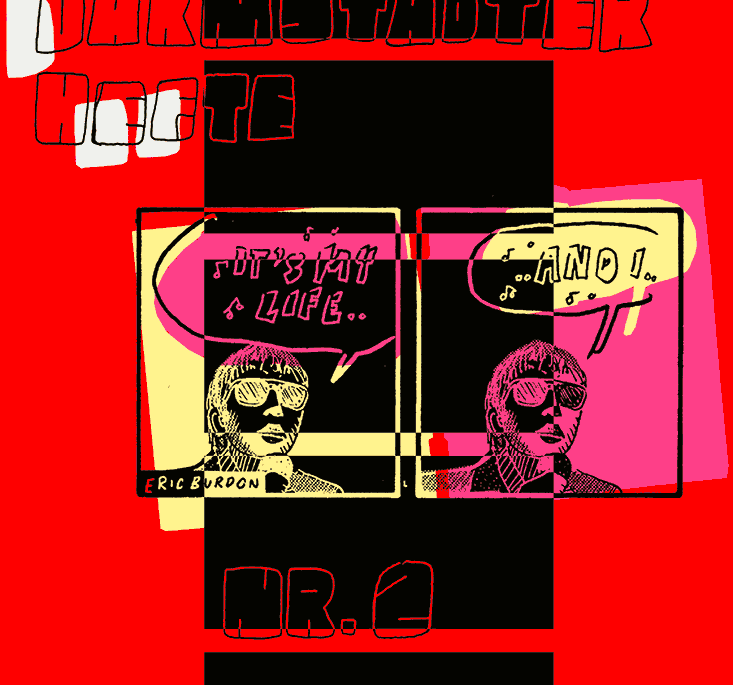 ERIC WUNDER / Neue Darmstädter Hefte#2
---
Double issue with the WORLD OF ANGERMAN RADIO NETWORK in an interview with Mark E. Smith. Also: record of the week with THE FALL: 2G+2. A call to being unavailable for various things in order to be available for various other things.
---

Dez 2021
Collection Hückstädt
---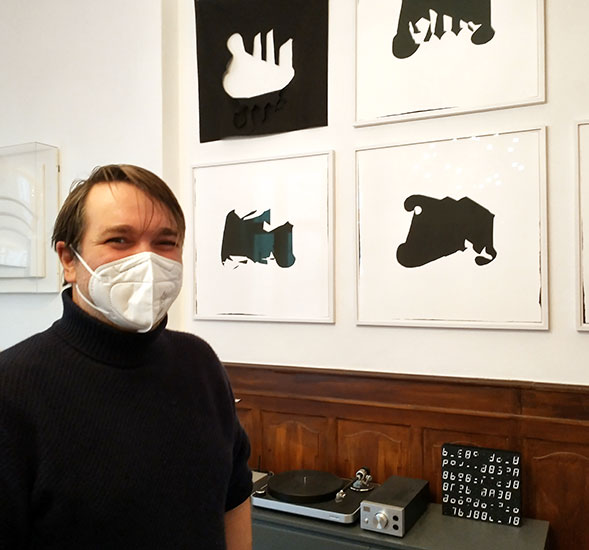 ---
We thank the Hückstädt Collection and Bernd Opitz for the stimulating exchange and insight into his inspired, semi-public collection with editions, originals and artefacts.
---

Aug 2021
Horst-Janssen-Graphics-Prize for
Serena Ferrario
---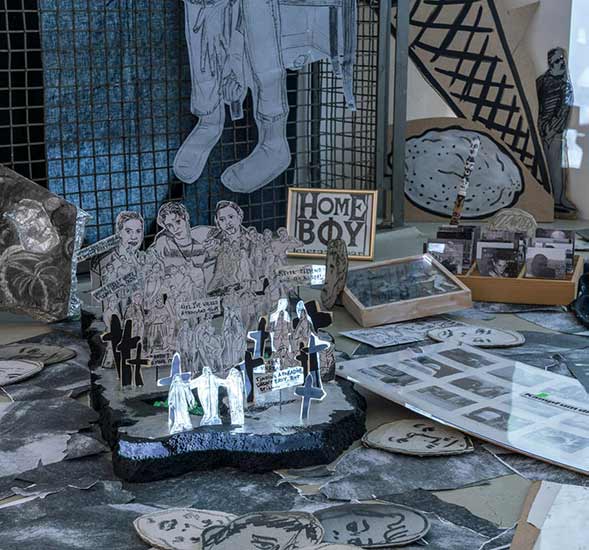 ---
Together with Serena Ferrario . we are happy about the award and the exhibition 'Where The Drawings Live', which can be seen from August to October at the Hamburger Kunsthalle zu sehen ist.
---

DEC 2019
Andreas Platthaus about
RAUSCHGIFT
---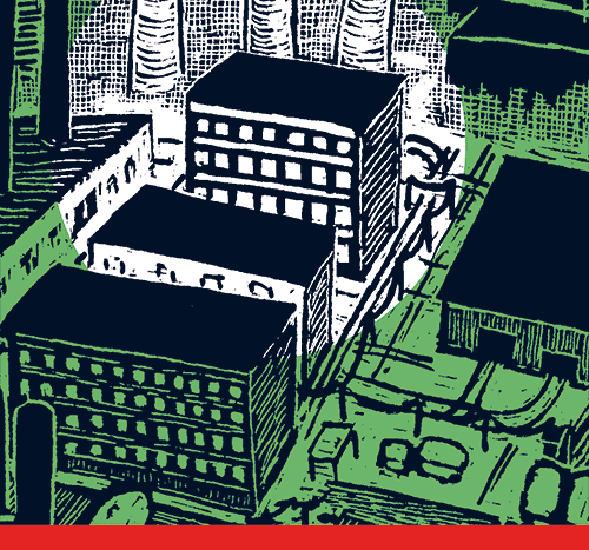 ---
On his comic blog, the well-known comic critic and literature department manager of the FAZ, Andreas Platthaus, dedicates himself in detail to our first publication: RAUSCHGIFT by Eric Wunder.
---